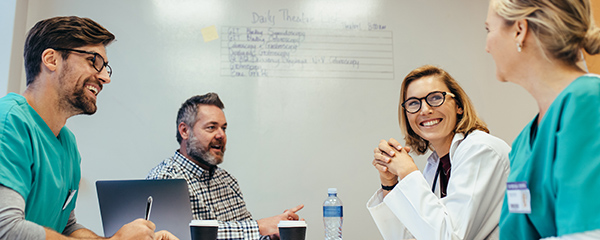 Remote Guarding Solutions!
Healthcare facilities need to balance security and sensitivity. Everyone wants themselves or their loved ones to feel safe while under medical care, but they don't want to feel like they are under lock and key. Remote guarding can offer the ideal solution. It is discreet, effective, and economical. Remotely monitored security can protect patients, visitors, and staff as well as keeping medications, medical equipment, and patient files secure. It provides quiet confidence for hospitals, health clinics, urgent care, and outpatient facilities.

Read through this featured article to find out more about how remote video surveillance can help you provide the security those who trust you deserve!
ACCESS IN-DEMAND HEALTHCARE TALENT